Marti Smith, OTR/L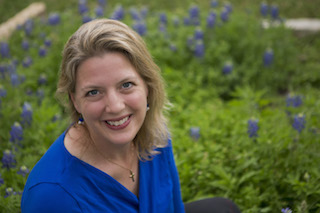 Marti graduated from Indiana University in 1996. She began her career in the public school system with PRN work in early intervention, home health, rehab, and long-term care. Her work experience developed her passion for finding creative and inexpensive ways to help a variety of diagnosis. In 2006 she converted a portion of her Austin, TX home to a therapy gym to provide access to equipment for her own daughter. In 2010 she opened her doors to provide short-term consultation and intensive treatment for families struggling with special needs. Her current passion is helping children who display dysregulation from trauma, neglect, Autism, and unknown causes. Her courses provide ideas to keep treatment sessions innovative, interesting, and fun. She has published a how-to book on making inexpensive rehab equipment with PVC called "PVC for Rehab Professionals". She has co-authored "Hints for Horrible Handwriting" with Ann Ferguson and partnered with Debbie Fisher, OTR in "The Alphabet Road: Lowercase Babies", a children's book that introduces letter formation. She has been a national speaker since 2002 and credits countless attendees with many of the ideas referenced in her courses. Marti is gifted in public speaking and presenting large quantities of useful information in an entertaining and fun way. She enjoys gathering information and helping other therapists organize it into practical and useful resources.
Marti is certified in Therapeutic Listening, Interactive Metronome, CiSM, Athletic Training, and Massage Therapy.
Disclosures: Financial: Marti Smith is receiving a fee for speaking at this training and is also compensated for the sale of her training materials. She also receives compensation for her trainings with other sponsoring agencies. Non-Financial: Marti Smith is a fellow at the Child Trauma Academy. She does not receive compensation for this role.

AOTA does not endorse specific course content, products, or clinical procedures.